Gartic.io Word List & Answer List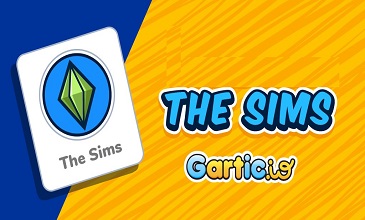 Gartic.io is one of the most famous puzzle games on the internet nowadays. The rules of the game are very simple: guess the drawing and earn the points. The game consists of different categorized rooms, which are based on different themes. Members of the game can also create customized themes, which may be related to favorite hobbies or any other recent topic. All the members abide by the moral code of conduct of the game. We present Gartic.io word list to players on this topic.
Gartic.io Word List
When your turn to play the game comes, you are given choices between two words. Then, you are required to choose between one of them. You are suggested by our experts to choose the word that you can draw. If you cannot draw the object, you can anytime skip from the drawing and save other players from the loss of the points.
The Exact Word from the Gartic.io Word List
Here is how, you can draw the exact word from the Gartic.io word list:
First of all, you will be choosing a word from the Gartic.io word list for drawing on the Gartic.io digital canvas.
You should try to use the colors near to the real object so that others guess the object quickly. The color alone has the capability to solve a puzzle. So, you should try the color strategy and earn points.
You can also draw the objects with the help of better drawing tools, such as a brush and pen to give a realistic look to the object.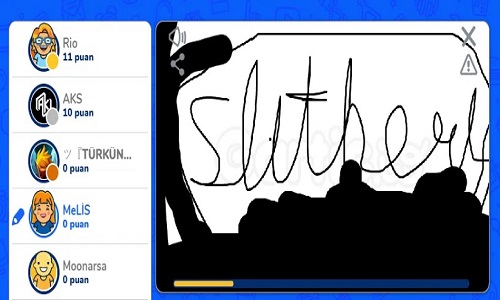 You can also take some tutorials online as to how to best draw an object. Simple tutorials can help you a lot.
You can make use of the "Hint" option to add to the effectiveness of your drawing. You can give a hint to other users, and continue your drawing.
Note: Always, remember that you can quit the drawing anytime to save yourself from the dire embarrassment.
We have collected Gartic.io word lists from other web pages. These are the words of Gartic.io game which are called Gartic.io answers 2021:
Saturn
Segway
Slinky
Sudoku
Tarzan
Tetris
Tweety
Uranus
Wall-e
action
airbag
almond
alpaca
anchor
archer
armpit
baboon
badger
bakery
ballet
bamboo
banana
banker
barber
barrel
basket
battle
beanie
beaver
beetle
bellow
betray
bleach
booger
border
bottle
bounce
braces
branch
breath
bridge
bronze
bruise
bubble
bucket
bullet
bumper
butler
butter
button
cactus
camera
canary
candle
cannon
canyon
carpet
carrot
casino
caviar
cement
cheeks
cheese
cherry
church
cicada
cinema
circle
circus
clover
cocoon
coffee
coffin
collar
comedy
cookie
copper
corner
corpse
cotton
cousin
cowboy
coyote
crayon
credit
cringe
cruise
cuckoo
cyborg
cymbal
dagger
desert
diaper
dinner
doctor
dollar
donkey
double
dragon
drawer
driver
earwax
embers
engine
eraser
eskimo
fabric
facade
family
farmer
father
faucet
filter
finger
flower
folder
forest
fossil
fridge
galaxy
garage
garden
garlic
gender
gentle
geyser
goatee
goblin
grapes
gravel
grumpy
guitar
hacker
hammer
handle
hanger
harbor
hazard
health
helmet
hermit
hippie
hobbit
hockey
hunger
hunter
hurdle
iPhone
icicle
impact
insect
inside
Exceptional Features of the Gartic.io Game
In the Gartic.io game, one player draws an object and the remaining players guess the object for earning the points.
You can play the game with your friends also. You will just have to create a room, invite your friends or family members. The limit is 50 members for each room. Then, you can enjoy it infinitely.
You can also keep being in a room for as long as you want – until you are bored.
You should make use of good drawing tools to create a good object on the game's digital canvas.